10 tags
Nancy Pelosi Saved the Day
Can we all just step back for a moment and think about the fact that it was Nancy Pelosi who saved the global economy last night?  The fiscal cliff bill passed the Senate late New Year's Eve. The House refused to take it up then. But Speaker Boehner already agreed that he would allow any bill passed by the Senate to go to the House floor for debate.  Now, modern House politics generally...
"When done correctly, nothing gets at the heart of the human experience like..."
– Michael Tedder
3 tags
Where do we go from here? Forging Bipartisanship...
It's been a couple of days since President Obama won his bid for re-election. I was a nervous wreck in the hours before the election was called. While all of the polls showed that the President had an advantage in the electoral college, his state-by-state leads were fairly small — most of them only had him ahead by a point or two — and if Republicans could get out the vote, those...
7 tags
Winning Without Ohio
I was looking for an electoral map projection on the Fox News website to see how their projections compared with reality. I couldn't find one, but they did have this nifty do-it-yourself projection tool.  This is how I see Obama winning even without Ohio: Of the swing states, he has to win: Virginia (according to HuffPost*, he's up by +2 points) Colorado (+1) New Hampshire (+2) ...
13 tags
Leadership.
Let's forget about partisan politics for a moment. Let's not focus on taxes, the economy, or foreign policy right now. Let's not even discuss the candidates' plans for FEMA and disaster relief. Let's just look at one of the most important aspects of the presidency: leadership.  This is Mitt Romney's version of leadership during Sandy. I realize that he was...
4 tags
I'm not the greatest pianist in the world,...
9 tags
10 tags
9 tags
Generation Y.
Receptionist: Don't you feel like your generation is just lazy?
Me: Lazy? I'd say apathetic.
Receptionist: Isn't it the same?
Me: No. My generation is criticized and toiled with, and I don't see why not - just turn on the TV and watch what they're feeding us. But my generation is not lazy. My generation fought in Iraq and Afghanistan. My generation fought for womens rights in a fury that hadn't been seen since the 19th Amendment. My generation got our first black President elected. My generation fought for Gay rights for the first time in American history. And with all that, we are apathetic, and that's because things aren't going to be better for us down the road. We are the first generation expected to make less than our parents. We are the first generation to see America lost its status as a super power. We've lived through the worst economic times since the Great Depression, and are forced to take out thousands of dollars in student loans at the same time, all while our college degrees slowly turn into a highschool diploma. We've done plenty, and expect nothing. So no, I wouldn't say we're lazy, just apathetic.
6 tags
5 tags
1 tag
8 tags
Mitt Romney Campaign Scraps $50,000 Per Plate... →
Mitt Romney's presidential campaign has been forced to scrap a $50,000 per plate fundraiser scheduled to take place during his visit to Jerusalem because the date coincided with a solemn Jewish day of mourning. The fundraiser, which was supposed to be a "a small meeting, but a big fund-raiser," according to a source quoted in the Jerusalem Post on Wednesday, was set to take...
5 tags
2 tags
"I want all these young people to be getting a higher education, and I don't want..."
– President Obama today, keeping it real 
7 tags
5 tags
Watch
Husband pranks wife while driving down highway
5 tags
3 tags
My New Adventure(s)
Hey all, I just wanted to give you guys an update on what's going on with me. There are a couple of huge events coming up in my life, and what kind of a blogger would I be if I didn't share with my followers? The first bit of news concerns my new job. Starting tomorrow, I'll be a technology reporter for the International Business Times. This is a huge gig, and I feel so lucky...
2 tags
9 tags
4 tags
5 tags
"Let's get this out of the way: Americans can't do Shakespeare and the Brits..."
– Patti LuPone
6 tags
5 tags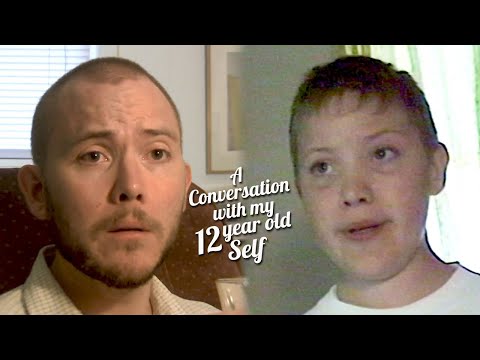 9 tags
3 tags
Share Your Thoughts on the Books That Shaped...
The Library of Congress recently launched a new exhibition about Books That Shaped America. It features influential books that were written by Americans, such as: Catch-22 The Catcher in the Rye The Great Gatsby To Kill a Mockingbird Little Women Uncle Tom's Cabin Currently, there are 88 books on the list and the Library of Congress hopes you will select the ones that you think shaped...
3 tags
4 tags
7 tags
7 tags
3 tags
25 Things To Do Before You Turn 25
Make peace with your parents. Whether you finally recognize that they actually have your best interests in mind or you forgive them for being flawed human beings, you can't happily enter adulthood with that familial brand of resentment. Kiss someone you think is out of your league; kiss models and med students and entrepreneurs with part-time lives in Dubai and don't worry about if they're going...
6 tags
4 tags
8 tags
Healthcare Prediction: Law Stands, Mandate Goes
We're about two hours away from the Supreme Court decision that will most certainly define the Obama presidency. His first term, anyway. The president ran on a platform of healthcare reform, and accomplished most of what he set out to do with the Affordable Care Act. While the majority of the law is clearly constitutional, the most controversial issue at stake is the individual mandate....
7 tags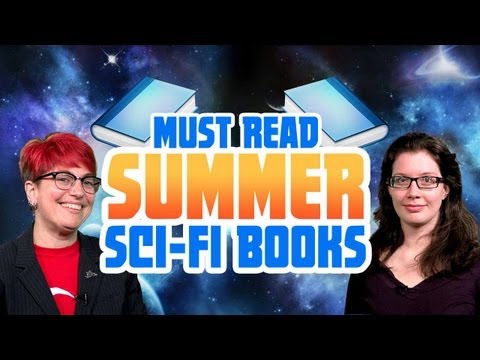 13 tags
TV Theories That Will Change How You View Your...
Shamelessly taken from this BuzzFeed article: 1. The Aladdin is Set in the Future Theory   There's a scene in "Aladdin" where Genie calls Aladdin's clothes "so 3rd century." However, as we all know, the Genie was locked inside a lamp for the past 10,000 years, meaning that there is no way he could have known what the 3rd century was like. This means that...
1 tag
2 tags
Watch
Have you watched the Battlestar Galactica: Blood & Chrome trailer yet? I know I'm a bit behind, but I just watched it.  And it's frakking fantastic! Too bad it won't make it to a full TV series. A web series is still an option, though. Let's all bug Netflix to sponsor it. K?
4 tags
Outdated (but fun!) Adjectives and Adverbs
If you're a writer and you don't check Daily Writing Tips regularly, you're missing out on some great ideas that can help boost your creativity and motivation. The site also boasts a lot of fun content, like this article by Mark Nichol that lists 30 adjectives and adverbs you probably shouldn't use anymore. Being the rebellious writer that I am, though, I'm going to...
27 tags
My Top 5 Essential (and FREE!) Tools for...
1. Google If Google were to go away tomorrow, I would utterly fail as a freelancer. The majority of my personal and professional life takes place within the Google ecosystem. I use Google Docs as my primary word processor, Google Calendar to organize assignments and meetings, Gmail to manage over a dozen email accounts with well over 30 filters to keep the experience nice and organized, and...
Dear people of earth,
You all suck.